Why Publish a Book: 17 Reasons Why Every Vegan Should Write and Publish a Book
Lots of people feel that they have a message they want to share with the world by publishing a book, but never do anything about it.
As vegans, we are doing ourselves, our audience, the world, and of course, the animals, a disservice if we are not getting the message of ethical vegan lifestyle out in the world in a big way.One of the best ways to do that is by writing and publishing a book.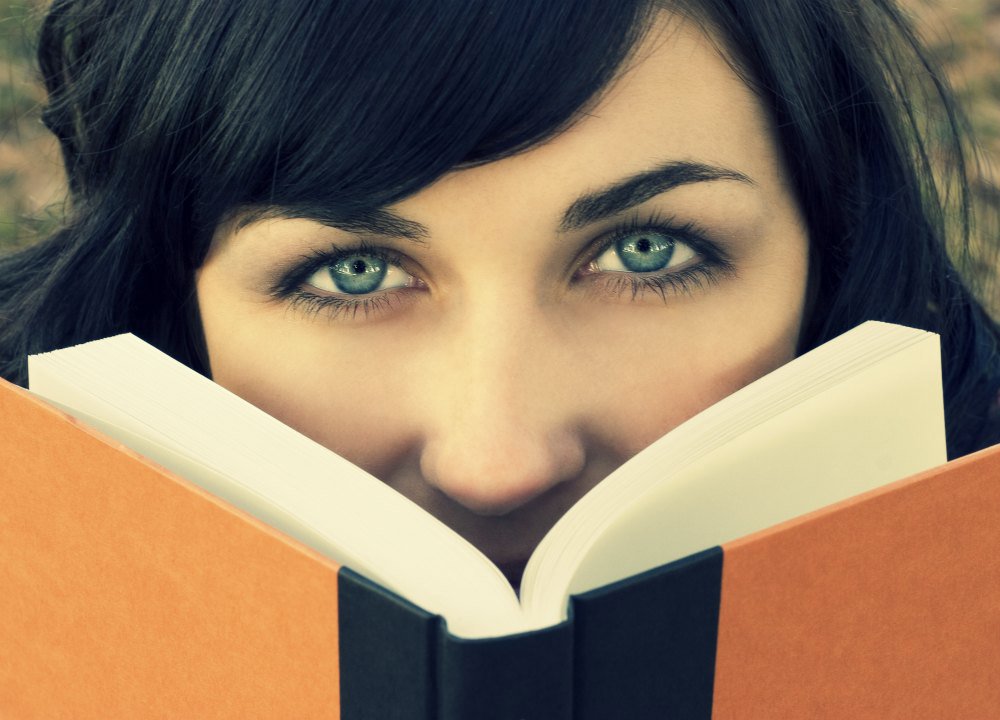 In the past, it used to be really hard to get published. Today, opportunities are practically endless. There is really no excuse not to do it.
Now, I won't be talking about going the traditional route: finding a publisher, getting your book printed, and sold in local bookstores—although that would certainly be wonderful, and who knows—it may happen, too, if that's your goal.
However, right now, I'll be talking about simply publishing your book on Amazon Kindle and other e-publishing websites.
This is super easy (or, at least, not as difficult as you probably think ;-))
Especially if you are a blogger and already have a website filled with insightful blog posts, delightful recipes, photographs and other content.
And even if you don't, it's not as difficult as it may seem to create it—you just have to decide that you are going to do it and go for it.
Publishing a book has never been easier, and if you publish a series of books—which you should be planning right from the start—you'll not just grow your readership and be able to share your message with far more people than before, and you'll probably make money in the process, too.
You can make just a little money from your ebooks, or you can make a lot, and by a lot I really mean not just a little income on the side, but replacing your current income from your job (if you are employed), and even going on to make six or seven figures.
You may think it will be difficult to achieve by selling ebooks, and you'll be right. But you can use your book as a starting point to creating and selling higher-priced items: courses, coaching programs, webinars, membership sites and mastermind groups. In essence, you'll be creating an online business.
Not only will you be able to be successful financially. You will also make sure people really absorb the information you'll be teaching them by participating in your programs and interacting with you. It's a truly win-win-win situation. Win for you, win for your readers, and win for the animals.
17 Reasons You Should Write and Publish a Book
Just in case you are thinking–this is not for me, I could never write and publish a book, or even if I did no one would buy it because I'm not an expert and noone wants to read what you have to say, or whatever — let me assure you, that to be a successful author you don't need to be the next Dostoyevsky, and the knowledge you'll need is NOT rocket science.
I believe that today, we have an unprecedented opportunity–and MORAL OBLIGATION, that was not here even 10 or 20 years ago, to spread the vegan message and reach new audiences on the GLOBAL, MASSIVE SCALE.
It's called the Internet.
Any chance that we will achieve what we want to achieve–a VEGAN WORLD–depends on spreading our message and growing our movement—and not just a little at a time, but A LOT.
Writing and publishing books is one of the best ways to do just that.
With that said, here are some of the reasons why you should consider writing a book:
Spread your message
Tell your story
Let your voice be heard once and for all
Create a legacy
Establish a bigger platform
Build authority, establish credibility and gain expert status
Generate publicity and get exposure
Create a community
Find your tribe
Attract a wide audience
Grow subscriber list
SEO – Search Engine Optimization- books from Amazon show in search results
Attract clients
Create and sell products and services
Create multiple streams of income
Launch a rewarding business that truly makes a difference
Make money
According to a recent survey, 81 percent of Americans feel they have a book in them — and that they should write it. However, most people never do it.
As Seth Godin, the bestselling author, pointed out, writing a book is slow, hard, and a horrendous return on investment.
"The return on equity and return on time for authors and for publishers is horrendous. If you're doing it for the money, you're going to be disappointed. On the other hand, a book gives you leverage to spread an idea and a brand far and wide. There's a worldview that's quite common that says that people who write books know what they are talking about and that a book confers some sort of authority."
There are a lot of reasons why people don't write a book. What's keeping them from writing one is one of the following:
Thinking I cannot write or I hate to write.
I'm not an expert, I don't know enough, so I can't write a book.
I don't have anything to say. Don't know where to begin.
It's too hard.
I'm horrible at writing.
I don't have time.
There are many people who have those feelings, so if you are having doubts, you're certainly not alone. Fortunately, you can get through these limiting beliefs and fears and become a successful author.
That's why I wrote this book, and my ebook writing course–to help you get past these hurdles and limitations.
Everyone is an expert in something. Everyone has some unique experiences, perspectives, unique way at looking at life. Everyone has solved some problems in their lives and can help others do the same. Even just showing a different perspective, personal journey is helpful.
Everyone has something valuable to share, and the world needs to hear your story, understand your point of view.
Even if you don't choose veganism as your main topic–which I don't think you should do, anyway, unless you truly want to–just by being YOU and talking from a perspective of someone who is vegan will make a huge difference.
So, let me ask you:  Have you been thinking about writing and publishing an eBook?
If you've been thinking about writing and publishing and eBook, but have been postponing it, because you believe it requires too much time and you're not sure where to start, I'm offering a course on "How to Write and Publish and eBook in 6 Weeks or Less" for an introductory price of just $97.
Sign up here or read more HERE.
BONUS OFFER: The first 5 people who sign up will also get the cover for their book professionally designed OR get their eBook formatted for Kindle and other devices for FREE.
How to Write & Publish Your eBook
Course Curriculum
What will be covered:
Ebook publishing is HOT and it's going to get even hotter, as more and more people are switching from print to e-readers. In the first module, we'll be covering how to become a published author! It's not as difficult as you may think.
I'll break down the process of ebook writing, editing and publishing, from idea to published product. I'll guide step by step how to write, edit, publish and promote an ebook on Amazon Kindle, and start reaching hundreds or thousands of people instantly.
Here is what you will find out:
Why you should publish a book, even if you have a blog. Three top reasons why ebook publishing is better than writing a blog. The good news, you probably have most of the content for the book already written!
How to choose your topic that will inspire you to create truly great content that people will love to read. PLUS, what are my top three criteria to evaluate the topic for best long term results.
Don't like to write? That's OK! I have that covered, too. You'll discover how to write and publish a book even if you HATE to write or believe you're not good at it. You'll learn my top 3 shortcuts to create high quality content that your audience will LOVE, without having to write it all by yourself.
Convert Your Blog To Kindle. If you already have a blog or website, you probably already have lots of great content that you can use for your ebook. I'll teach you how to choose and organize the content, how to format it, and get it published on Amazon.
Tips on writing and publishing a Vegan Recipe Book with Recipe Writing Cheat Sheet. Tips on how to position your book for optimal sales and benefits.
But I don't want to write a vegan recipe book! You don't have to create another recipe site if you don't want to. There are plenty of ways to promote compassionate lifestyle while writing about other topics. I'll cover what are the best niches & genres for vegans, and what to do if none of these seem appealing.
The importance of telling your story and personal experience.
Best sources of quality pictures and graphics, free or low cost.
Editing, proof-reading & formatting your book.
Getting reviews that make people want to buy your book.
Coming up with a must-click title for your book
Designing a book cover that attracts clicks.
Pricing strategies. How much should your book cost?
How to promote your book for success.
Get your first readers. Where to find loyal readers and how to keep them with the power of communication.
Why stop at one, when you can be writing a series. Find out why it's a good idea to write more than one book and how to map out your entire publishing calendar, even if you haven't even written your first book yet.
How to OUTSOURCE tasks that you don't like, or even the whole book, and get it done for much less than you think.
And much, much more…
This is a hands-on course, where you'll be writing your book as we go along. All modules are hands-on, meaning I'll be giving you strategies and homework to complete after each module, so at the end of the course, you'll have concrete published book to show for it.
Whether you have one hour per day, per week or per month, with the right tools you could probably do much more that you are currently doing — you'd really be surprised!
I invite you to join me by signing up for Book writing Course where I'll guide you through the entire book creation and publishing process at discount of over 70% OFF the regular price for JUST $97.
BONUS OFFER: The first 5 people who sign up will also get their eBook formatted for Kindle and other devices for FREE OR eBook cover designed.
PS. You may be wondering who I am – so here are some basic facts about me.
My name is Joanna Slodownik, and I'm a blogger, author, web designer, online marketer, a vegan, and an online marketing coach on a mission to help vegans (you!) use the power of online technology and business building strategies to take our online presence and activism to the next level, while also helping you make more money.
I strongly believe that by building a MASSIVE PLATFORM online for positive change (and profits), including creating websites, exploding social media presence, writing and publishing e-books, creating information products, e-courses, newsletters, webinars, podcasts, and membership sites; as well as using various business building strategies, we can create more LEVERAGE, build more MOMENTUM, and start taking our MESSAGE out to the world in a BIG WAY to make a bigger difference for the animals, while living the ethical lifestyle that we want.
I've been online for almost ten years years now. During this time I've been building websites, creating information products, writing ebooks, as well as providing web design and social media promotion services for authors, small businesses, and professionals. I run several websites and social pages about health and nutrition, that attract thousands of visitors each month. I have written, published and sold several books, some of them I sold via my websites, some of them are available on Amazon Kindle. I want to share with you what I learned over the years, what works and what doesn't, based on my experience, as well as experience of others in expert interview series.  I hope you join me!
 Yes, Joanna, I want to become a published author and make money from my eBook!