The past couple of months I've been busy writing. Content is practically pouring out of me, and I'm struggling to organize it into stories that people would actually want to read (and pay money for, and enjoy, and leave raving reviews to boot 🙂
Here is one of them. It has some autobiographical elements, but it's completely fictional. But first, here is the gist of the story:
Aleksandra Kwasniewska (Ola for short) is a popular blogger writing about green smoothies, living in New York City, and leading comfortable life. Everything changes and gets thrown off-balance, when her father gets sick.
Her father, who owns a Polish restaurant in Greenpoint New York, asks her to take over while he's recovering.  This is not an easy task, since Ola is vegan and she has to find a way to save the family business, while holding on to her principles. (Hint: Polish cooking is not very vegan-friendly.) To make things more complicated, Ola can't even cook (she avoided the kitchen and the restaurant since she became vegan), and knows little about running a restaurant. Fortunately, Robert Pirelli, the handsome host of the popular TV series Restaurant Rescue Mission, who helps failing restaurants, promises to help. But with her Dad getting worse, the show sponsors withdrawing their support for the episode, the crew leaving the set the day of the reveal, and Ola's boyfriend not being too happy about her running a restaurant–will she be able to overcome the obstacles and save her father's legacy?
"She was glad to be back to her apartment. Too much talking and human interaction felt draining. Plus always having to explain herself and her motives—how many times did she have to do that before they finally get it?
When she got home, she opened the fridge and looked inside. Christian would probably be upset that there was nothing to eat in there, but he was working late that night. To her, the content of her fridge looked promising. A few leaves of kale, half lettuce, a few rape bananas and frozen strawberries later, and she was ready to blend.
She put everything into her fancy Vitamix blender, poured in some water, covered the container and started the engine. It was loud, but she didn't mind. What mattered was that it always did the job perfectly. Even the toughest ingredients ended up silky and creamy. It was expensive, but totally worth the investment. Christian thought she was crazy to spend that much money on what was basically a simple kitchen appliance, but she didn't care. It was her only indulgence. She didn't spend much on clothes or hair or nails. She deserved a treat.
She pushed the contents down with a plunger to make sure everything was smooth to perfection. She switched the engine off and licked the plunger to get a taste. Christian hated when she did that. Granted, it might not be the most appealing sight, so she made sure she didn't do that when he was around. But now he wasn't here and she didn't care.
Uhhmmm. Yummy.
She decided to add some nut butter to the mix. She was craving something thick and satisfying.
She turned the blender back on for a few seconds to mix the flavors and off again. A tall beer glass was waiting on the counter to be filled.
Now that was a great use for a beer glass!
She loved those tall glasses and thought that that was the best use for them. She didn't drink beer, but used the glasses for smoothies daily. The smaller cocktail glasses just didn't satisfy her.
She put a glass straw in and looked at her creation. It looked delicious.
Over the past year since she started drinking green smoothies she got the routine worked out to perfection. It never took her more than five minutes, and usually even less, to make a big container of smoothie. She often left some for later in the fridge, but usually she just drank it all, slowly savoring the taste, imagining the goodness filling her body.
She put the glass on the counter by the window and looked at her creation. She arranged a few ingredients around it and shot a few photos with her cell phone. She checked the photos, then moved some things around on the counter, changed the angle, and took more pictures.
Perfect! Now let's have fun with some filters.
After she was satisfied with the result, she typed a quick note, added a few hashtags, and posted the photo online.
This is what I'm drinking today. To my dad's health! (He's in a hospital now awaiting a serious operation).
Immediately, she started receiving likes and comments.
"Thumbs up! #plantpowered #hellyesitsvegan"
"That looks sooo yummmmy! #lovingit"
"Hope your dad feels better soon! HUGS"
"What's the recipe?"
She quickly typed: "A few leaves of kale, some lettuce (or any other greens you have available), ripe bananas, and frozen berries. Add some avocado or nut butter to make it creamy. Add water and blend on high until creamy. For more recipes and tips, check out my website. ENJOY!"
"Looks a lot like the barf my dog left on the carpet last night. LOL"
"Does it? I don't really a dog, but why would dog's barf be green? Just asking?"
"Dogs like to chew on grass and then vomit the contents of their stomach. It makes them feel better Greens are no food for dogs, nor humans." someone else responded.
Next came a note from a member of Plant Liberation Movement.
"YOU'RE A MURDERER. YOU'VE MURDERED THAT POOR KALE AND BANANA! I CAN STILL HEAR STRAWBERRIES SCREAMING BLOODY HELL TRYING TO ESCAPE FROM THE BLENDER." Signed MEMBER OF PLANT LIBERATION MOVEMENT #FuckVegans #VegansAreMurderers
Oh, another defender of plant life.
She ignored the comment. She knew most of the people who responded, except for the one with a dog, and she quickly responded to them using a lot of colorful emicons—she loved how pretty they made her posts seem. She didn't have a dog so she had no idea why dog's barf would be green.
She started the blog a year before when she realized that the drinking smoothies helped her get rid of colds that used make her miserable every winter. That was quite a shocker. She started drinking them out of desperation. Her friend told her about raw foods diet and the wonders it did to her body, so she decided to try. But she couldn't imagine eating so much fruits and veggies—and especially greens, which, turned out, were essential. But after trying a few large salads she didn't think she could stick with the diet. She bought a juicer and was juicing vegetables, and was already feeling much better. She was also eating a lot of fruits and salads. But it wasn't enough. She was constantly hungry, and whatever benefits she got from the raw foods throughout the day, she lost it later because she was craving something more substantial and satisfying.
Then Miranda told her about green smoothies. She decided to invest in a refurbished Vitamix and never looked back. She also lost a few pounds and felt like she had more energy. All thanks to some greens and fruits blended together—a routine she perfected so that now it didn't take her more than three minutes start to finish.
She was excited to share her newfound passion with the world. And the world has been excited back. Except for her family, that is.
Her dad didn't like her green concoctions. He used to say that one has to die of something, and that he'd rather have a pleasant life, which didn't include drinking green mush, even if that meant that it will be a bit shorter. He was willing to make that sacrifice. She really wished he would be more open. She was worried about him. He suffered from diabetes for over twenty years, and had put on a lot of extra weight around his waist lately. It was like carrying a ticking bomb on your body.
Working at the restaurant and being around food all day meant little time for exercise. She wished she could convince him to at least try something different. More vegetables, green smoothies or freshly made vegetable juices—she believed in the deeply healing powers of these foods. Or rather, the healing power of the body when given the right foods, but he didn't take her seriously.  Her mom, who was the main cook in her parent's home, wasn't convinced either.
She sipped the smoothie and tried to think of what she should do. She had a big following online, people loved her posts about healthy eating, the photos and the recipes.
It turned out the hardest to convince were the ones closest to her.
It was so exasperating. She often felt like she should just give up. Why it was so hard to convince those who were closest to her?
They weren't the experimenting types. Even living in Brooklyn, with so much diversity in food, where you could eat a different cuisine every day of the year, didn't influence their preferences. They liked to stick to what they knew and loved—Polish fare.
If she was going to win them over, it will require more than simple salads, juices and smoothies. She needed to woo them with something more substantial. And something familiar. But what?
It's not like she was going to learn to cook."
Now that we know better–we can do better. So LET'S!
If not now, then when?
If not us, then who?
Joanna
PS. The book, under working title: "Recipe For Love–Romantic Comedy and Drama with a Vegan Theme" is coming soon to the Amazon store near you! 😉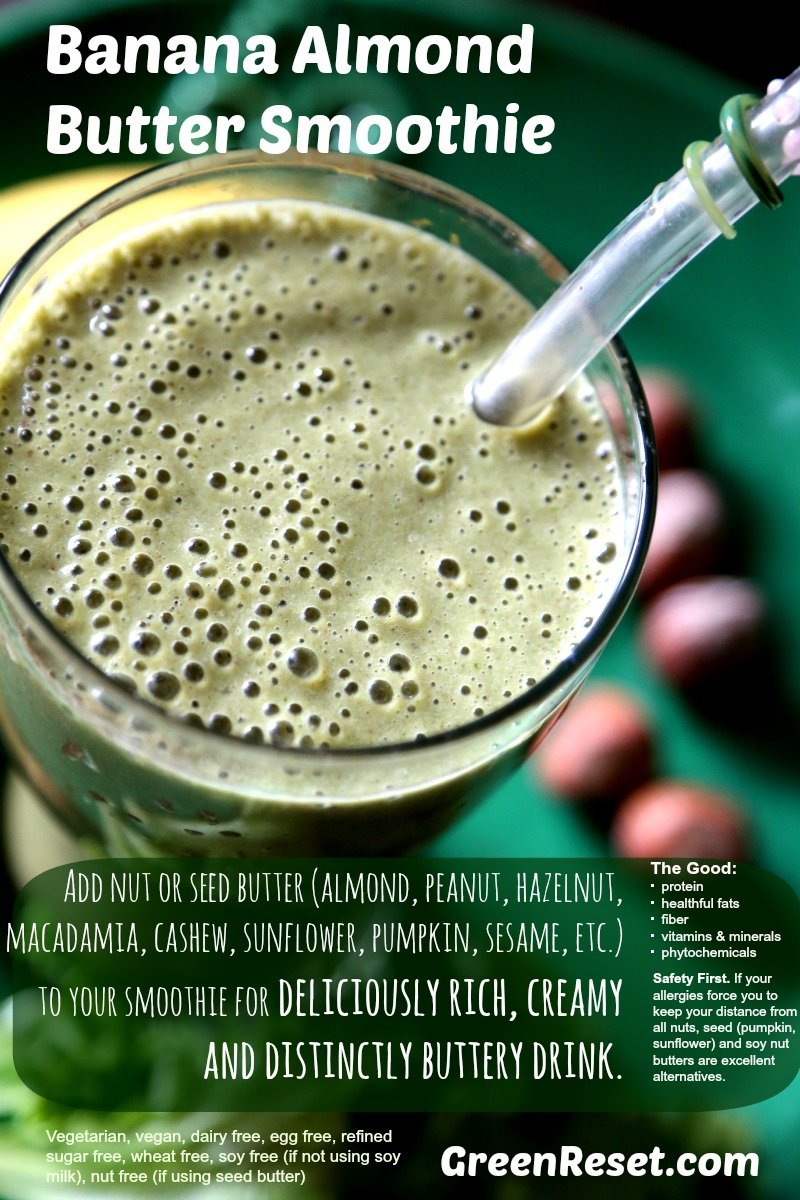 Sign up for the Green Reset Revolution HERE–>>>
If you would like to know more–>>GO HERE–>>>
See you on the other side!
Joanna